Foreign nationals who wish to find employment in the United States may be eligible to apply for a nonimmigrant work visa, which is authorized by the U.S. government. To obtain authorization to work in the United States, work visa applicants must obtain a visa from the U.S. consulate, based upon a petition filed by a U.S. employer. Work visas are generally geared toward individuals who have an interest in living and working in the United States on a temporary basis. Your particular circumstances and intentions will play an important role in which visa option is right for you.
The majority of work visas issues are classified as nonimmigrant visas, which allows foreign workers to temporarily live and work in the United States. It is important to note that every temporary work visa issued will have a specific time frame outlined by which the foreign worker must adhere to. However, there are some instances of extension that are granted when the worker qualifies for the conditions of an extension. Working alongside a Dallas immigration lawyer will have a major impact on whether your work visa will be granted.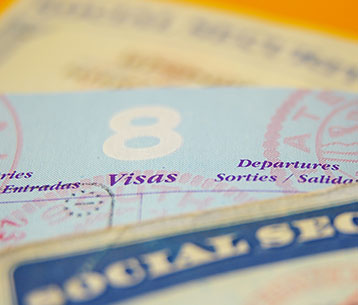 Before we go any further, it is important that there are several categories of nonimmigrant work visas, including:
Understanding Immigration and Work Visa Requirements
To better understand which type of work visa is best for your specific case, it is imperative that you understand the various eligibility requirements. Furthermore, a foreign national's experience and educational qualifications must be understood as they relate to each company's needs.
Please contact Duke Seth today at 214-965-8100 to schedule a consultation to discuss your immigration or work visa. We are here to help you navigate the immigration process and are well-equipped to answer any questions you may have about any of the visas listed above. Whether you are looking to apply for an immigration or work visa in the coming weeks or are considering it in the future, we are your go-to immigration attorneys here to answer all your questions. The eligibility requirements vary by visa, which can be quiet complex. Our experienced immigration attorneys not only understand the ins and outs of the various immigration visas, but are here to help you understand which is the best option for your needs.
Request A Legal Consultation