Texas Personal Injury Attorney
Personal injury accidents can happen in a matter of seconds. In the blink of an eye, lives can be changed, sometimes forever. From car accidents to workplace accidents, incidents that fall under the personal injury umbrella occur every single minute. Handling a personal injury claim can be daunting—you're in pain, possibly out of work and losing wages, without transportation, or even grieving the loss of a loved one. The opposition may be enormous. Therefore, it is important you hire an attorney who not only has your best interests in mind, but will fight for your rights.
Here at Duke Seth, we believe in providing our clients with seasoned guidance to ensure compensation is obtained for medical costs, pain and suffering, lost wages, and other damages, but we also focus on educating everyone who walks through our doors about personal injury law. Our lawyers have a proven track record obtaining favorable settlements and results at trial. We encourage you to contact our Texas personal injury law firm today to schedule a free consultation.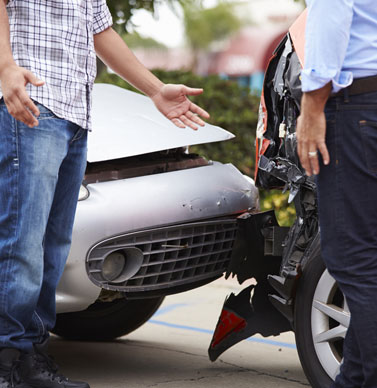 Many people make the mistake of foregoing an attorney for a personal injury case, but this decision can cost you. Our personal injury cases are handled on a contingency basis, which means you have no obligation to pay us any attorney fees unless we rescue on your behalf.
Facts About Personal Injury Cases
There are many misconceptions about personal injury law, namely that cases can take a long time to settle or that insurance companies will treat you fairly and have your best interest at heart. This is simply not true. Here are a few important facts about personal injury cases to help you better understand this area of law:
Personal injury cases are handled on a contingency basis, meaning no out-of-pocket expense for attorney's fees. We only collect attorney's fees if you win.
We hope these few facts provide you with a better understanding of what personal injury law looks like.

Schedule a Free Consultation with Duke Seth Today
If you have experienced bodily harm or illness, or lost a love one due to the negligence of another, scheduling a free consultation with an experienced personal injury attorney from Duke Seth immediately can help safeguard your legal rights in numerous ways. Personal injury lawyers will work hard to gather the important details and investigate facts related to your claim. Our lawyers have an in-depth understanding of the deadlines that must be met when filing a personal injury claim in Texas and gathering the evidence to support your case, and will do everything we can to help you receive the compensation and justice you deserve. To learn more about our Dallas/Fort Worth personal injury law services,
please give us a call at (214) 965-8100.
Request A Legal Consultation